Jon Kennedy has been in our speakers since high school. After first hearing his track Smith vs Smith, probably downloaded off Napster, we were hooked. Since his first releases on Tru Thoughts, he's gone on to craft more albums, EPs, and grown his own label, Jon Kennedy Federation, to give exposure and support to the emerging artists he loves. After all these years, Jon Kennedy is still going strong, producing and DJing so check out his site and Soundcloud for up-to-date releases and mixes.
So without further adieu, here are Jon Kennedy's top tracks of the moment:
Sensual Saturday brought to you by Caribou. Our Love is the title track to Caribou's forth coming album out October 7th (US) on Merge. 
That time when Vezzen opened for Nosaj Thing. Peep our Instagram @SpacexSound for more from the archive.
OK fine, it's an Ariana Grande song but this is Cashy Cat production all the way. Annie'll probably kill me for this but get your first real listen to this pop masterpiece. Gotta love those cute sounds by Cashy. And now that Benny Blanco's been getting the Cat more pop work you can bet that we'll be hearing more of his great production on tracks. Let's just hope he doesn't forget about a full-length follow up to Mirror Maru and Wedding Bells. While you listen try to figure out how she's actually sitting on that stool. It's like an M.C. Escher pitcture. 
Photo by Halfway Crook
One-third of the group Pac Div, Like has been rhyming and making beats since high school. Nominated for a Grammy in 2012 for his work on Kendrick Lamar's "Sing About Me" off Good Kid, M.A.A.D. City., Like is just getting started showing off his production prowess. With his first cassette release, Soundscape, that dropped earlier this year on Paxico Records, the man has just released two new collections of instrumentals on his bandcamp that are the perfect soundtrack as summer cools into fall: LightWork and Zesty. 
Here are Like's top ranking tracks of the moment, showing some current taste and older inspiration:
Chaz Bundick, or as most people know, Toro Y Moi, has been putting out tracks as Les Sins for a minute. Les Sins, Bundick's side dance project,  sounds like a barrage of loops, chill beats, funk, and hyper melodies at the same time. Don't worry, he doesn't skimp on the catchy factor at all. Up until now, Les Sins has only been releasing singles but will release a full EP titled Michael on November 4th. Pre-Order Michael and listen to a his new song, Bother, below.
Nao vs. A.K. Paul (Jai Paul's brother)
While everyone is waiting for Jai Paul to finally release something official on XL Recordings (not just "demo" versions), the brother behind him is making some waves on his own. A.K. Paul released a track with vocalist Nao: the appropriately titled "So Good". We hope this is just the beginning of this collab and other productions by A.K. Paul. 
Repping the SF Bay Area is Secret Sidewalk with their first 7" pressing. Head over to Change The Beat's Bandcamp page to cop one. 
Found this via Frank Ocean. Michael Uzowuru's Pink Orchids EP is 15 minutes of dreamy beats with Vic Mensa rapping on "Waves." I think Uzowuru also sings the verse on that one. 
It's crucial to have moments to yourself. I'm finding that especially important as my schedule gets increasingly more full. Sometimes, you just gotta sloooooooowww it down. I discovered the following tracks were especially fitting for walking around or work. I feel like I'm floating and I forget where I am while listening. Hope you enjoy. x Annie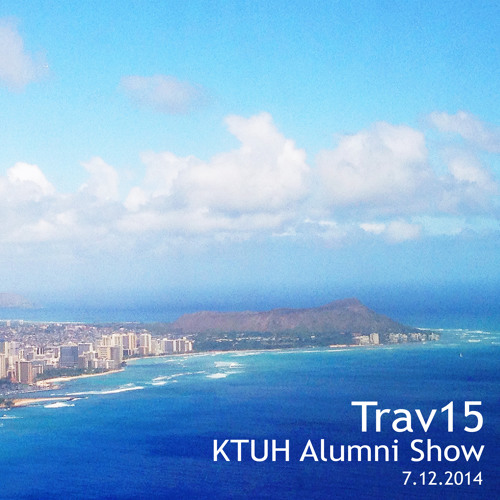 Our very own Trav15 and ADLT live on KTUH July 12, 2014.